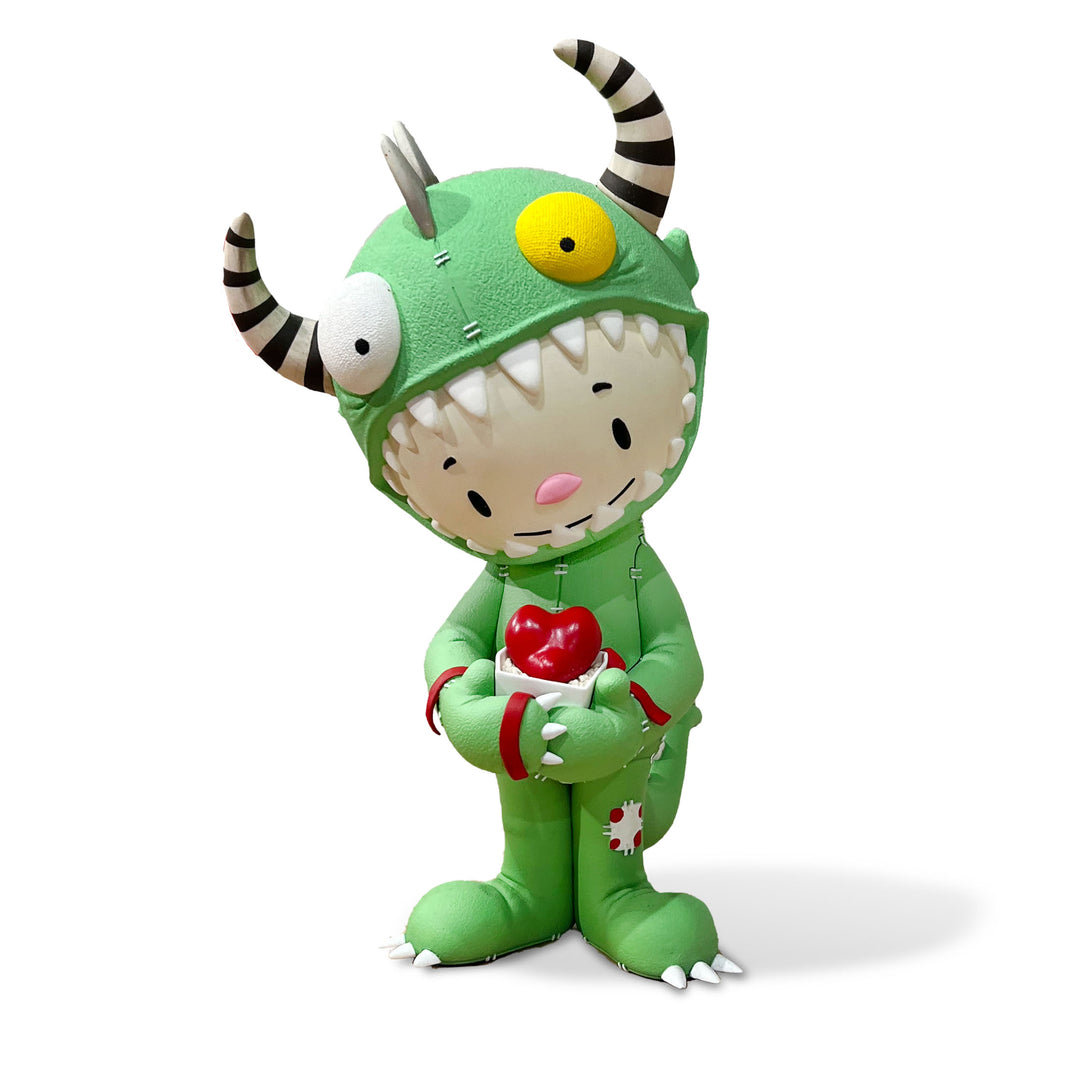 Dragonboy - The Gift
Resin Statue
Fans and collectors of Fabio Napoleoni's art know the importance that family and story play in his coveted character creations. Inspired by his son Marcus, Dragonboy embodies the spirit of wonder and innocence that is a hallmark of Fabio's work. The world seen through the eyes of a young boy in a dragon costume, full of wonder and imagination, transformative and playful, Dragonboy is happy to receive THE GIFT of love. Each Artist approved sculpture in this Limited-Edition Release will be custom molded and hand painted in Los Angeles, CA, USA by expert Artisans, ensuring that every detail adheres to strict quality control standards. Dragonboy made his debut in his own series of illustrated books   released worldwide by major publisher Little, Brown Books in the Fall of 2021, which will make this piece a prized addition for any collector.
Limited Edition of 260
Certificate of Authenticity signed by Fabio Napoleoni

Numbered and packaged in a custom box

10.5" x 4.5" x 5.5"
2.6 lbs
Molded from a hand-crafted sculpture, this beautiful Dragonboy resin will be produced in the highest quality rigid urethane materials available. Each reproduction in this Limited-Edition Release will be cast and hand painted by the best artisans in the business.