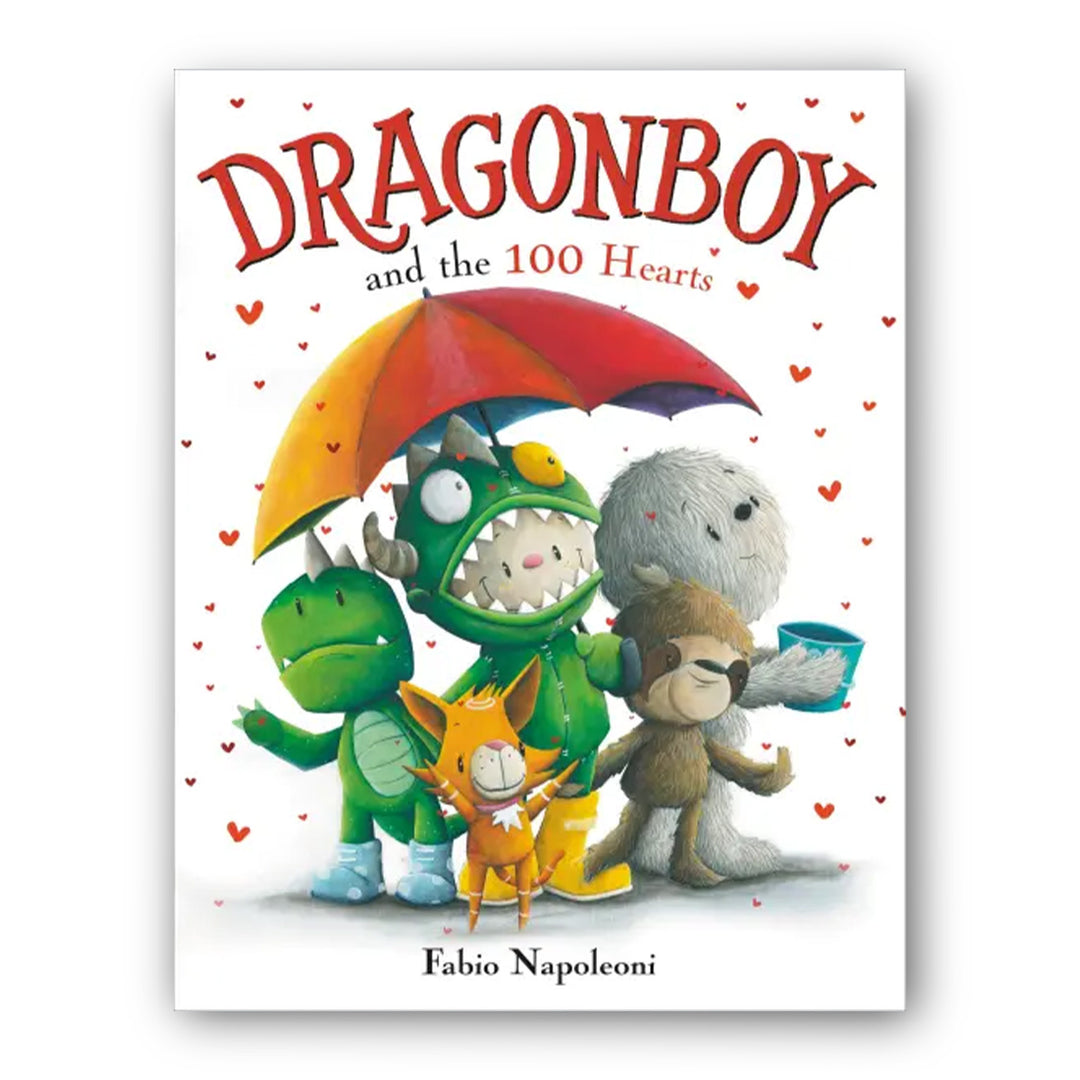 Dragonboy and the 100 Hearts (Book 3)
Hardcover Book
---
The third book in the Dragonboy series.
A playful little boy and his band of stuffed-animal friends celebrate love, friendship, and discovering something new in the place you least expect.
Dragonboy and his stuffed-animal friends are stuck at home, feeling as gloomy as the weather. If only they could go outside and discover something. Inside everything is the same as always. Or is it…
With patience, kindness, and old treasures made new, best friends Dragonboy, Yellow Kitty, Darwin, Drako, and Simon realize that an adventure can happen anywhere if they listen to each other and follow their hearts.
Every time someone shows kindness in this story, hearts appear! Can you find 100 hearts?